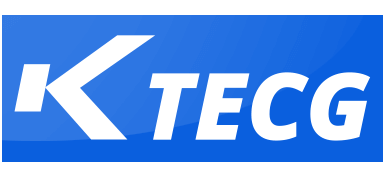 Industry : Engineer
Address : No (15/B) , U Tun Myat St,
Tarmwe Township, Yangon, Myanmar.
Company Type : Employer
About Us
Kyaw Thar Engineering and Construction Group (KTECG) is the most trusted turnkey solution provider in Myanmar's construction industry. Since its establishment in 1992, KTECG has grown strength to strength steadily becoming one of the nation's most experienced and respected builders. From asphalt roads and ferry terminals to power stations and manufacturing plants, the company's projects are associated with high quality, high safety, and timely delivery. Its diverse construction portfolio and specialized divisions ensure that each project is matched with appropriate resources and expertise.
Kyaw Thar Engineering and Construction Group (KTECG) has achieved ISO 9001-2008 Certification for Construction and Provisioning of High-Rise building, Harbour Jetty, and Factory. The company's engineers are well qualified with many years of local and international experience.
Today, KTECG is the unique choice of local and multinational, public and private sector organizations operating in different geographical locations throughout Myanmar. Total E&P Myanmar, Htoo Group of Companies, and many government agencies are those among the company's proud customer list.
Career Opportunites
Position
Career Level
No of Posts
Salary
Career Location
Closing Date
Project Engineer/Project Manager
Experienced
M (5) Posts
Negotiable
Yangon
15-Jun-17
View Job
Senior Electrical Engineer
Experienced
M (5) Posts
Negotiable
Yangon
15-Jun-17
View Job
Factory Assistant Manager
Experienced
M (2) Posts
Negotiable
Yangon
15-Jun-17
View Job
Marketing Manager
Experienced
M/F (1) Post
Negotiable
Yangon
15-Jun-17
View Job
Store Manager
Experienced
M/F (1) Post
Negotiable
Yangon
15-Jun-17
View Job
Site Engineer
Experienced
M/F (1) Post
Negotiable
Bagan
15-Jun-17
View Job
Office Staff
Experienced
F (1) Post
Negotiable
Yangon
15-Jun-17
View Job
Sr.Accountant
Experienced
F (2) Posts
Negotiable
Yangon
15-Jun-17
View Job
Jr.Accountant
Experienced
F (1) Post
Negotiable
Yangon
15-Jun-17
View Job
Account Staff
No-Experience
M/F (1) Post
Negotiable
Minbu
15-Jun-17
View Job
အေရာင္းဝန္ထမ္း
No-Experience
M/F (40) Posts
Negotiable
Yangon
15-Jun-17
View Job